Most states require a landlord to give renters 24 or 48 hours' notice before entering their property. A landlord also has the right to enter a rented property at any time and without warning to conduct an emergency repair.
If the tenant is gone for a lengthy period of time, certain states allow landlords to enter the property without notice to check on the property and perform any required repairs.
Should a landlord violate this law, the tenant may file a lawsuit against them. Some states, such as California, provide renters the option of filing a harassment lawsuit if their landlord enters their rental property without permission, as well as stipulating a monetary penalty.
This article will look at everything you need to know about how written notices work for both landlords and tenants.
When Is Written Notice Required?
In most places, a fair amount of notice is deemed to be 24 hours.
This standard means that if a landlord intends to enter a rental unit on Thursday to do maintenance or repairs, they must give the tenant written notice on Wednesday morning specifying the type of work to be performed and the time during which the landlord will be present in the unit.
When entering into a unit for any reason, a landlord must do so within what the law defines as reasonable hours, commonly defined as weekdays from 8:00 a.m. to 5:00 p.m. Some jurisdictions merely require landlords to enter rental houses only at "reasonable times," which could theoretically include weekend hours.
A landlord is not authorized to access a rental property without notice unless it's an emergency situation. Some states have specific requirements depending on the season.
For example, in some states, if a tenant chooses to leave between November 15 and April 15, they must notify their landlord at least three days before their departure. This notice gives the landlord enough time to take precautions to prevent the pipes from freezing.
There are a variety of reasons you may need a notice. These include:
Performing maintenance on the unit
Showing the place to prospective renters
The ending of a tenancy
Major changes to the building or the lease
Having professionals perform maintenance on the building (such as a new roof)
If the landlord has seen signs of vacancy or there is an emergency situation, a written notice is not required.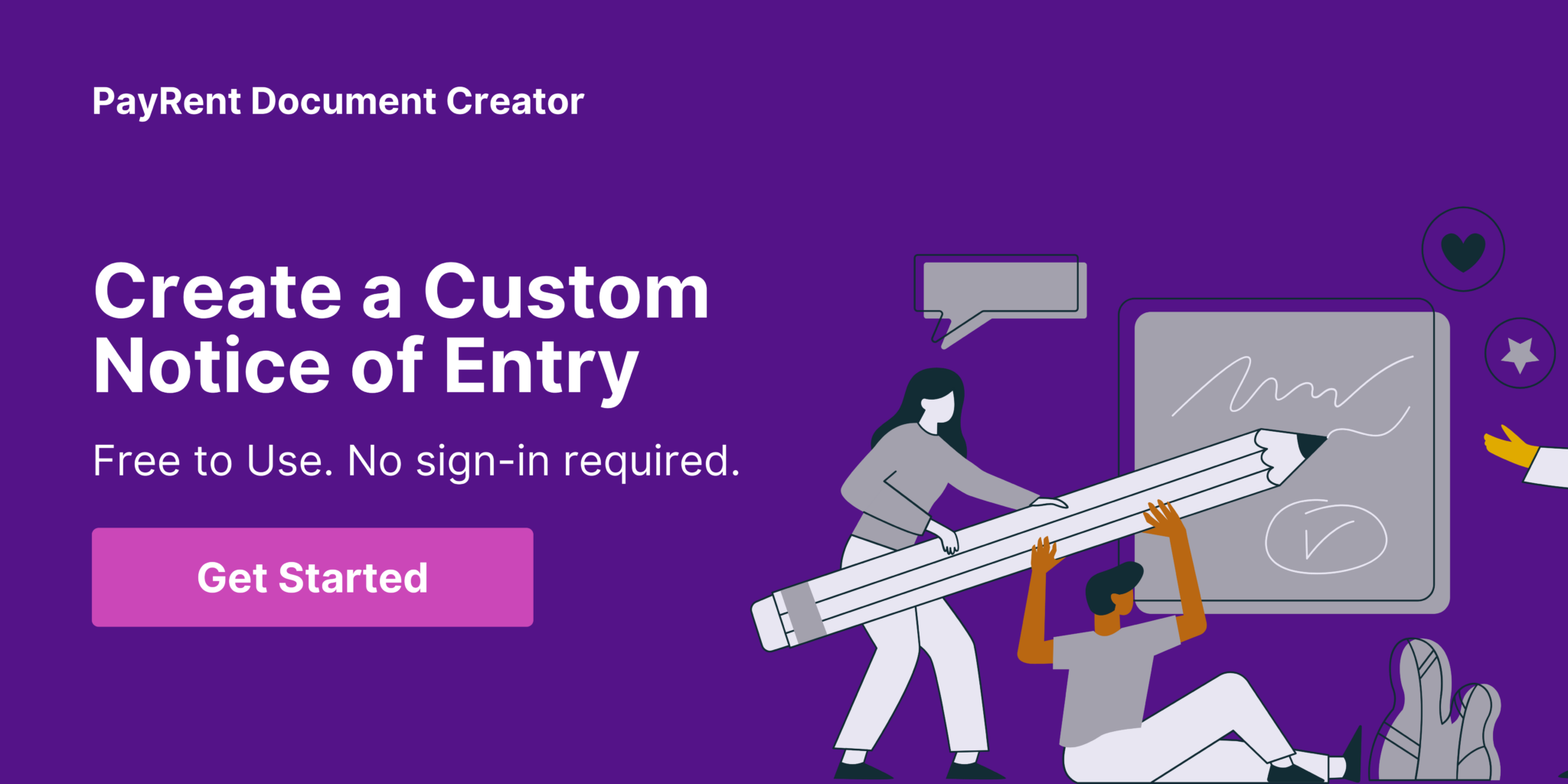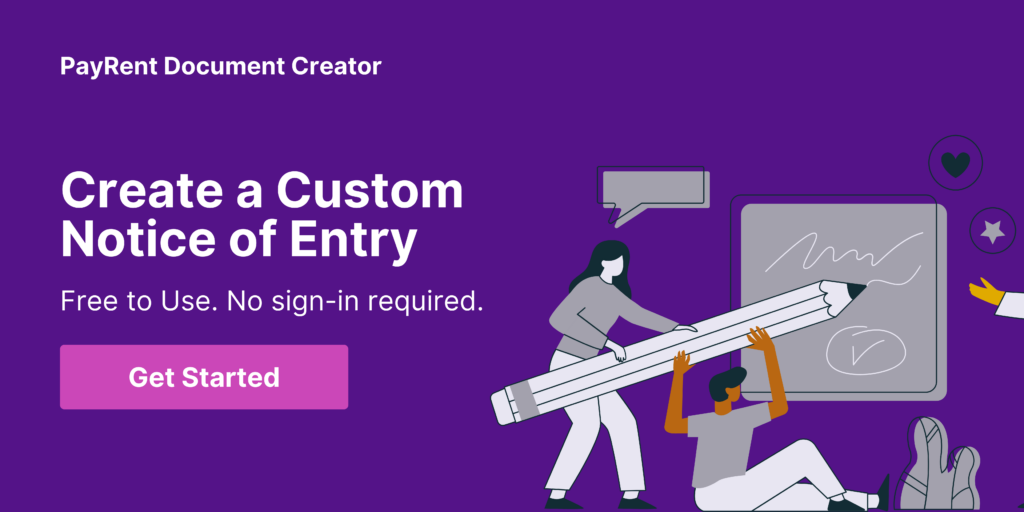 What's Considered a Written Notice?
When it comes to real estate, your safest bet is to have written notices printed, signed, and dated by both parties. While emails are a great alternative, you need to ensure the receiver confirms they've read and understood all of the details of the notice.
Many younger renters want to use text messaging as a form of communication with their landlords.
Are texts considered written notice? If you want texts to be legally binding between both parties, that agreement must be set up beforehand and must be in writing. At the absolute minimum, ensure that both the landlord and the renter are interested in communicating by text, and be consistent in your usage of texts for the specific purposes listed in the written document.
Only a few states regard texting as legal written notice, and none regard them as legal documents. There are times when a text is considered to be a written notice, and it may be legally binding on occasion. However, texted material cannot be used as a technical written document.
How to Deliver Legal Notice?
While there are minor differences across states, many state rules specify when a landlord may enter an occupied rental unit. Some states have explicit legislation addressing the subject, while others don't have any at all.
There are a variety of variances in states with landlord entry laws; therefore, both landlords and renters must be aware of each case so they can either use or protect their rights. Some may require the delivery to be in person, while others allow electronic delivery.
State rules specify the form of notice a landlord must provide a tenant of the day and time they will be accessing the property. The specifics differ from state to state, but they all specify that the notice must be in writing and given within a reasonable amount of time before the entrance.